#Community
First Female Muslim Clothing Store In Melbourne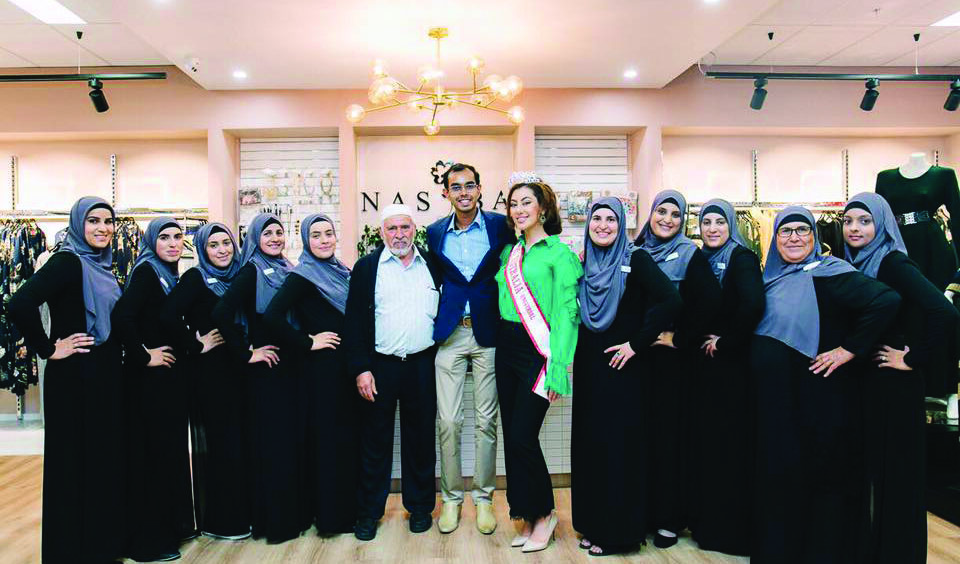 Amne Khodr is an entrepreneur who began the first-ever Muslim clothing store in Australia in 1985 with her husband, she joins us to tell us her story.
Tell us the story of how Nasiba Fashion began
I have always loved to sew. I used to go and buy pieces of material and turn them into hijabs. Slowly, people began to ask for more hijabs and I began to order more materials. Eventually, I had people asking me for specific styles and colours to make for them, so we decided to open up a store. We opened the store in 1985 and from there – Nasiba Fashion began.
What inspired you at the time to start a Muslim clothing store?
At the time, whenever a Muslim woman wanted to buy clothes it was extremely difficult for her to find suitable modest clothing. She would have to ask her family overseas to buy clothes for her and send them over. It was almost impossible to find full sleeved clothing and long skirts.
I thought to myself, I have to do something to help the Muslim community in Australia. I have the ability, the skill and the passion to be able to do this and I thought to myself that this can be my contribution to this religion.
It was a project that I could take on that would allow me to balance Dunya and Deen. I would benefit people, benefit myself and benefit the community. I was very excited to take on this mission and keen to see where it goes.
In your opinion, with modest fashion slowly increasing in the mainstream market, do you think modest specific stores would no longer be necessary?
Not at all. Our modest fashion shops create clothes that follow current fashion trends but are suitable for Muslim women. We create clothes that are beautiful and modest and this will always be needed for Muslim women – we can never have too much of this!
Tell us about the process of getting the clothes to the shelf.
Most of the clothes that Nasiba Fashion has on the shelf are designed and created by Nasiba Fashion. We first design the piece and then we choose the appropriate material.
The materials have to be suitable Islamically; they can't be too tight or see-through, so a lot of thought goes into the materials. We then send some of them to China for production and others we produce ourselves, depending on what materials we can source in China.
What advice do you give to young people starting their own businesses in fashion?
My advice would be to have taqwa and really create clothes that are modest. Don't create clothes that are tight or inappropriate. at defeats the purpose of our cause, and may Allah SWT reward you.
What roles do young people currently play in your business?
My daughters help me understand current fashion, and they give me basic ideas on what people are looking for and what is out there in the fashion industry. I then take these ideas they have and morph them into modest and Islamic designs. My daughters help inspire me to keep my designs fresh, current and relevant.
---
Originally printed in Podium Magazine Edition 2, published in 2017.