#Dessert
#Food
88 Keys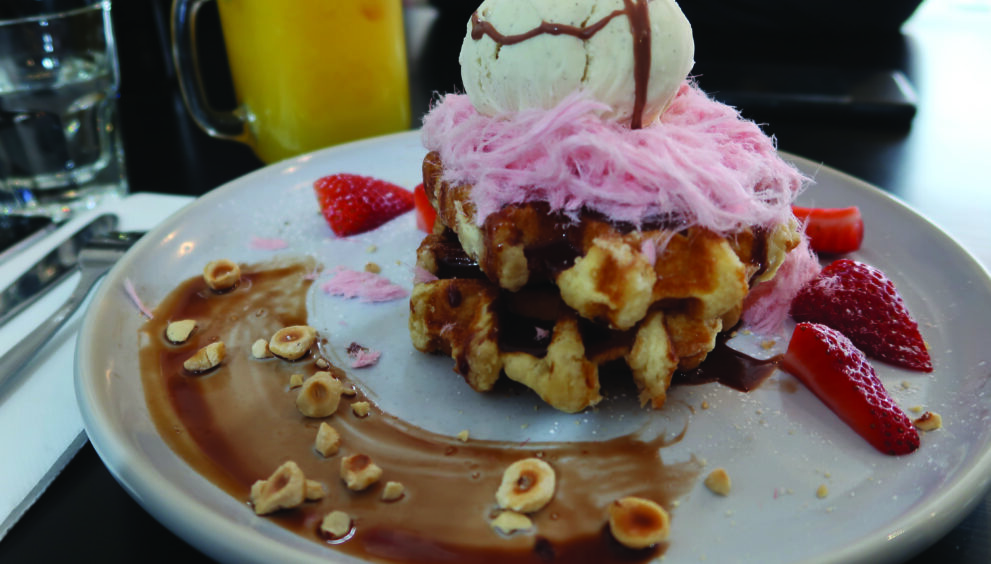 After splurging at DFO Essendon, I found the perfect place to rest my legs and get re-fuelled to continue with my day!
Located in the heart of Essendon, I discovered 88 Keys, a cosy and welcoming café. Upon entering, I was greeted by warm and friendly smiles, with brilliant customer service, and I knew from there I would enjoy my dining experience.
I quickly learned that 88 Keys has an exceptionally diverse and pocket-friendly menu. The menu has vegetarian and gluten free options, ranging from things on Toast, a Mediterranean Breakfast board to their classic 3040 burgers. Even if you have kids with you, 88 Keys has a menu especially catered to them.
Despite arriving quite late during the day for brunch, I opted to order Belgian waffles with Nutella ganache, strawberries, Turkish fairy floss, hazelnuts, topped with vanilla ice cream. Presentation-wise, the waffles were stacked neatly with ice cream resting on the fairy floss. Although the waffles look relatively small in the pictures, don't be fooled! I struggled to finish mine (maybe my stomach thinks we are still fasting?)
Crusty to touch under the fork, the waffles were soft on the inside with the fairy floss creating an extra layer of cushioning. Once you mix that with your nuts, the fresh strawberries and the vanilla ice cream, you will experience a burst of amazing flavours in your mouth. Accompany this with freshly squeezed orange juice, the perfect choice to wash down this scrumptious breakfast.
Don't forget to follow their Instagram page @88keysmelbourne for behind-the-scenes footage that will have you planning your next coffee, brunch or lunch trip with ya mates!
Address: 2/102 Fletcher Street, Essendon, Melbourne
Opening hours:
Mon – Closed
Tue – 7 AM to 4 PM
Wed – 7 AM to 4 PM
Thu – 7 AM to 10 PM
Fri – 7 AM to 10 PM
Sat – 8 AM to 10 PM
Sun – 8 AM to 4 PM
Ambience: 8/10
Location: 9/10
Food: 8/10
Customer Service: 10/10
Value for money: 8/10
AUTHOR BIO
The Hungrie Foodie
21, Oromo-Australian – a connoisseur of brunches, a collector of memes & a tea advisor.
---
Originally printed in Podium Magazine Edition 2, published in 2017.