#Family
#Self
6 Life Lessons I Learned in 12 Weeks As An Employee, Entrepreneur, Student and Father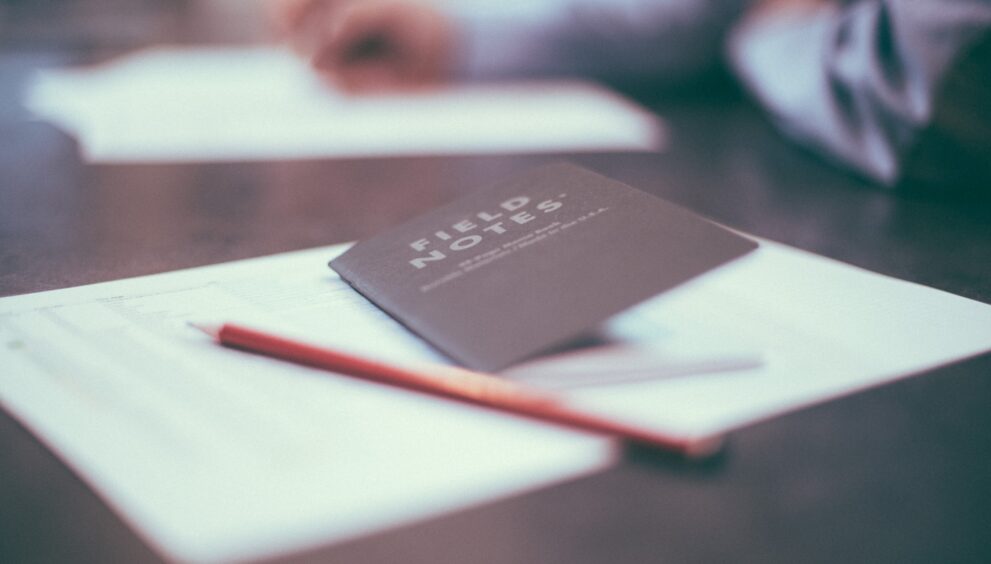 It's the first day of February 2017 and I'm about to hit an inflection point in my life. I've been accepted into a leading accelerator program to launch a start-up in a field that I know next to nothing about. And, more life-changing than that, my wife is due to give birth to our first child next month.
Here's where it gets messy: I'm still managing the same jam-packed schedule. I have a full-time role in Corporate Strategy; I'm studying for a post-grad degree; I coach and mentor clients; I facilitate workshops; and I allocate time for deen, family, and leisure.
If there was a recipe for stress, this was it. It would only be a matter of time before I completely burned out. At least that's what I thought. The truth is, I came out relatively unscathed and significantly more experienced. As I sit here in mid-2017, I thank Allah SWT, and I reflect on six life lessons I learned over the past few months that helped me get through it all – which I want to share with you.
1. Hold onto your values like it's a tug-of-war
The first and most important life lesson I learned is the significance of holding onto your values no matter what. It's what aided important life decisions that I had to make.
I held onto the two most profound values to me – integrity and accountability. I made sure not to compromise on who I am. I maintained ethical business practices. I remained as level-headed as possible when things got tough. I took ownership of my mistakes. Even in aspects like my prayers; I made sure to pray on time even if it was in front of everyone in a glass meeting room. I am who I am; it's not my concern if you don't accept me.
2. Take on more than you think you can carry
Before I take on a new project, I hesitate. Can I really do this? Do I have the time? And then I think of role models who have done great things in the past, who placed huge mountains on their shoulders.
I realised how much I could do with my time, effort and resources. I thought I was already at my maximum capacity but the last few months proved me very wrong.
3. Self-limiting beliefs will slow you down a decade
Self-limiting beliefs are a problem for many people, particularly within the Muslim community. Perhaps the external pressures we face have taken a subconscious toll on our self-esteem and self-worth.
I'm not experienced enough. I can't do this. I'm not <insert your preferred excuse>. In ten years' time, you'll look back and wonder what could have happened. Had I let my self-limiting beliefs succeed, I would not have taken anything on beyond a full-time role and a family.
4. Build on your strengths like a brick-layer
Brick layers start with one brick. Each day they add more bricks. Until one day they make a house.
And that's how you should treat your strengths. Focus on what you're good at, and build up on it until you're the best you can be.
5. Help people out more than they expect without expecting anything back
I find it hard to say "no" to people. When they ask me for something I do my best to help them, even when I don't really want to.
But in the last few months, people helped me significantly more than I helped others. And I feel guilty for it as I'm not used to it. Very senior executives gave me their valuable time to provide mentorship and support. They seemed more than happy to help. People I didn't know, who owed me nothing. What a way to feel humbled. This was certainly a quality of leadership I'll never forget, and one I hope to replicate too.
6. Being motivated by a personal vision is better than being motivated by money 100% of the time
If I imagined where I'd be if I was motivated primarily by money, I'd be doing a job that I despised, but hey, at least it paid well, right? I learned to see money differently. Money is something we need to keep our business viable and our families comfortable. It's a tool we can leverage to do greater things. More money means we can grow our business, run more projects, and change the lives of more people.
Money comes and goes. But your vision, your values, and your character – that stays for life. Let your vision be the thing that gets you out of bed.
---
Originally printed in Podium Magazine Edition 2, published in 2017.